Like this article? Vote for it on N4G!
Nintendo is a booming company that has done pretty well for itself in the video game world. Although, many of their installments have even become household names, many games pass through without a hype. While everyone out there has fond memories about Mario or Pokémon, there are some highly underrated gems that people seriously miss out on!  Join me as I go through these unknown gems and find a new favorite adventure.
5. Devil Survivor 2: Record Breaker
The Megami Tensei brought forth one of the most memorable JRPGs to date. While the franchise hit it off in Japan (it even got its own anime series due to the success), it did not receive the hype overseas you would have expect. Help a group of friends try to stop the end of the world. The amazing graphics and engaging plot make for a very exciting DS game! If you love turn-based strategies, you should really give the series a go, but be aware, your decisions really do count.
◘◘◘
4. Billy Hatcher and the Giant Egg
Developed by the Sonic Team, the unique character design and gameplay really makes it stand out from other GameCube games. Push around eggs and hatch cute creatures with this unique game. While it is more child-like compared to the other games on this list, I find that it is rather fun to play at any age and gives a refreshing break from dark plots due to its fun graphics and upbeat story. It is even more fun when you play with friends! I would certainly recommend this as an awesome party game.
◘◘◘
3. Fire Emblem: Path of Radiance
The whole Fire Emblem franchise has really been brought back thanks to the Fire Emblem Awaking and Fire Emblem Fates installments. While I am really happy to see these guys getting the love they deserve outside of smash bros., fans should really take the time to go back and play some of the earlier installments as well. Play through a new adventure with some of your favorite characters from the Fire Emblem universe. This game is perfect for both longtime fans and those looking to introduce themselves to the franchise.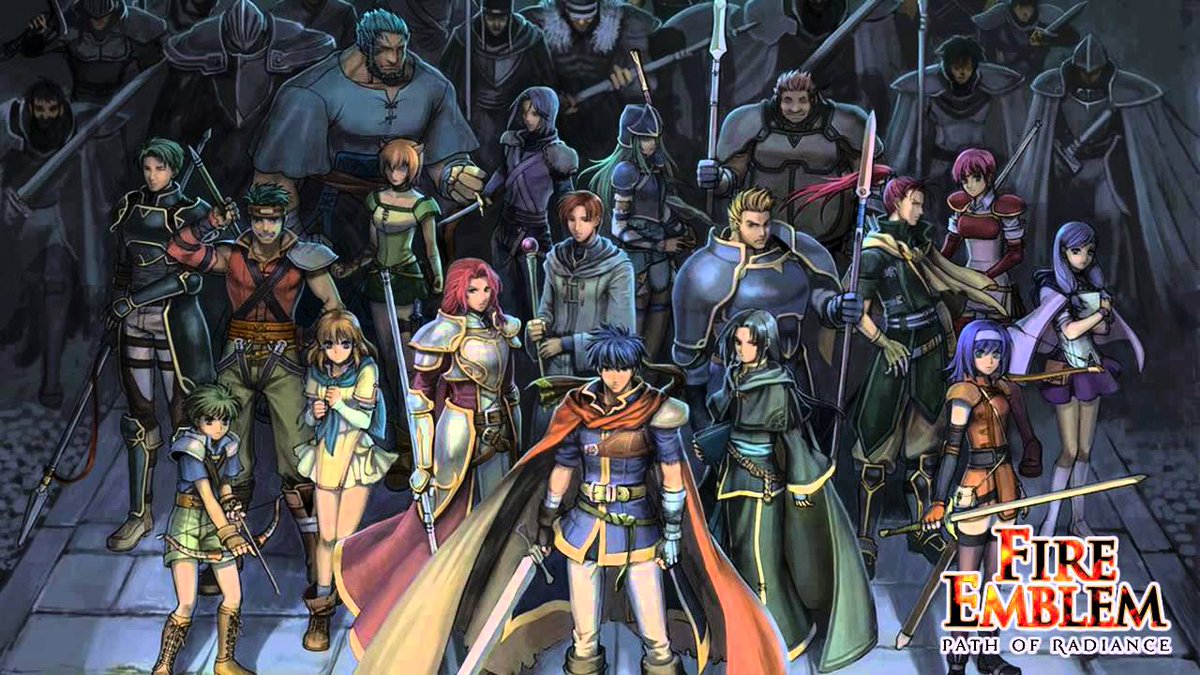 ◘◘◘
2. Space Station Silicon Valley
Brought to you by DMA Design (creators of Grand Theft Auto), Space Station Silicone Valley is an interesting classic for those with a darker sense of humor. It has received great reviews but made it to this list because so little copies actually sold. You play as a broken robot that has to possess and destroy mutated animals on your path for survival. It may seem a little weird, but it is a rather enjoyable game with a unique plot. While the older graphics of this N64 game haven't aged the best, it is certainly a game worth playing.
◘◘◘
1. Rune Factory Franchise
The entire Rune Factory franchise has been absolutely amazing. I would recommend every installment in the series from the original to the newest 3DS version. Because of the original combination of farming simulator and dungeon RPG, this game really stands out from other similar RPGs. Like installments from the old Harvest Moon games, you rebuild a farm, find love, and, with an added twist, save your new home from whatever monsters come your way! With the charming graphics, lovable characters, amazing storyline, and beautiful opening, it is no surprise that the game is starting to gain more popularity with the latest edition. Still, I think the previous installments deserve some more attention. The original Rune Factory is easily one of my favorite games ever!
◘◘◘
                I would love to hear what you guys thought about my top 5 choices. Let me know what you think in the comments below!